We use Vacuum casting technology since 2006. It is a vacuum casting system for Rapid Prototyping and Rapid Tooling, made by company MK.
Vacuum casting
It is innovating technology for creating silicone forms, and functional samples. Vacuum casting system offer simple method of creating plastic prototypes without producing expensive metal tools. Physical model, or a model made by Rapid Prototyping method, is used to create a soft form. When using this form, polyurethane models can be made within a few hours.
Vacuum chamber MK-Mini
This system was design especially for small companies, universities and training centers. System is delivered along with two tempering furnaces. Maximum size of the form is 450 x 470 x 400 mm, maximum weight of castings is 1.4 kg. Controlling the process is manual.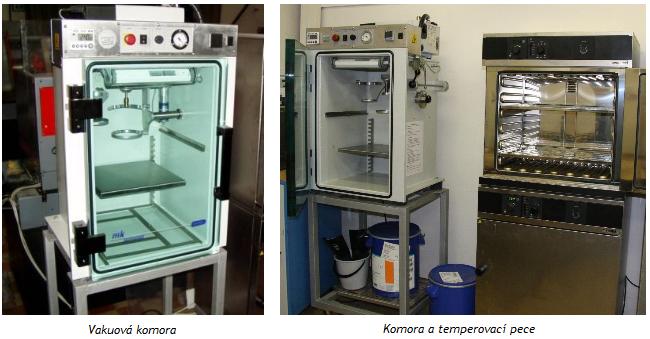 Process of making castings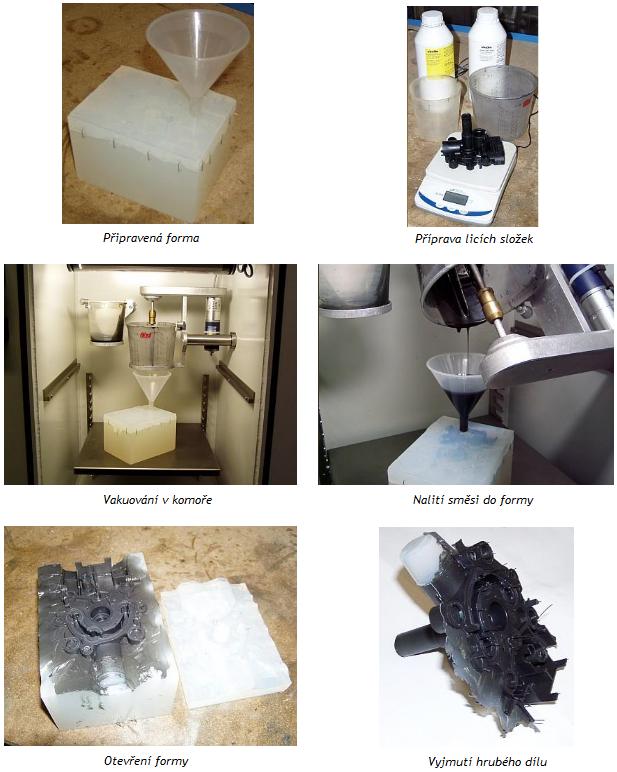 Vacuum casting resins, which are used, have similar properties as the most of the materials for plastic, rubber, or glass parts. They are designed to comply with many requirements such as toughness, thermal resistance, and ability to reproduce even the smallest details, textures and colours. For casting wax models, used for casting metal parts by wax model method, a silicone forms can be used. Manufactured parts can be used for checking the design, mechanical testing, shape preciseness check, or for customer evaluation.
Experience and involvement in teaching
Since 2006, we gained much experience with using the device for vacuum casting, and we made many prototype parts for customers. We have experience with casting optic materials and materials with very good mechanical properties.